Sri Lanka over the millennia has been referred to by many evocative names including Ceylon, Serendib and Lanka. More recently she has been known as, A Small Miracle, A Land Like No Other, and Refreshingly Sri Lanka - all of which suit this truly unique island nation. Sri Lanka is now rapidly gaining international credit and being rewarded with the title of the world's best Safari Destination outside of Africa, where the draw of the Big Five is magnetic and compulsive.

Sri Lanka, a compact island nation, has a range of wildlife which is truly breathtaking, and will enthuse and delight in equal measure anyone who appreciates the wild side of life. Sri Lanka is passionately proud of her historical heritage, her numerous cultures and her melting-pot of people who make the country so special, but she is truly proud of the natural treasures which Mother Nature has bestowed upon her shores. Sri Lanka has her own 'Big Five', and Big Game Safaris unequivocally believe in promoting these natural treasures.

We believe that nature is there for one and all, but are quick to express that we are true ambassadors of protecting and conserving these special creatures to ensure that for generations to come, these creatures of the wild will be accessible to all, in their own habitat, allowed to roam free, unhindered by pressures caused by man. Allow Big Game Safaris to guide you on a journey to a new understanding of just how unique and special these animals truly are, by introducing Sri Lanka's Big Five to you in a proper manner, befitting the vision of the Company. Watch and observe, and enjoy and rejoice in the preservation of some of this planet's most incredible creatures. Big Game Safaris, where the animals are the kings of the world.
Sri Lankan Leopard
Sri Lankan Leopard – One of the most lithe and supple of the big cats, the Sri Lankan leopard holds a mystique like no other. Coming out of its slumber at dawn and dusk to swagger through the jungle environments, the leopard is a creature of both incredibly terrifying strength and beauty.

Sri Lanka's Yala National Park is recognized as having the highest density of wild leopards in the world.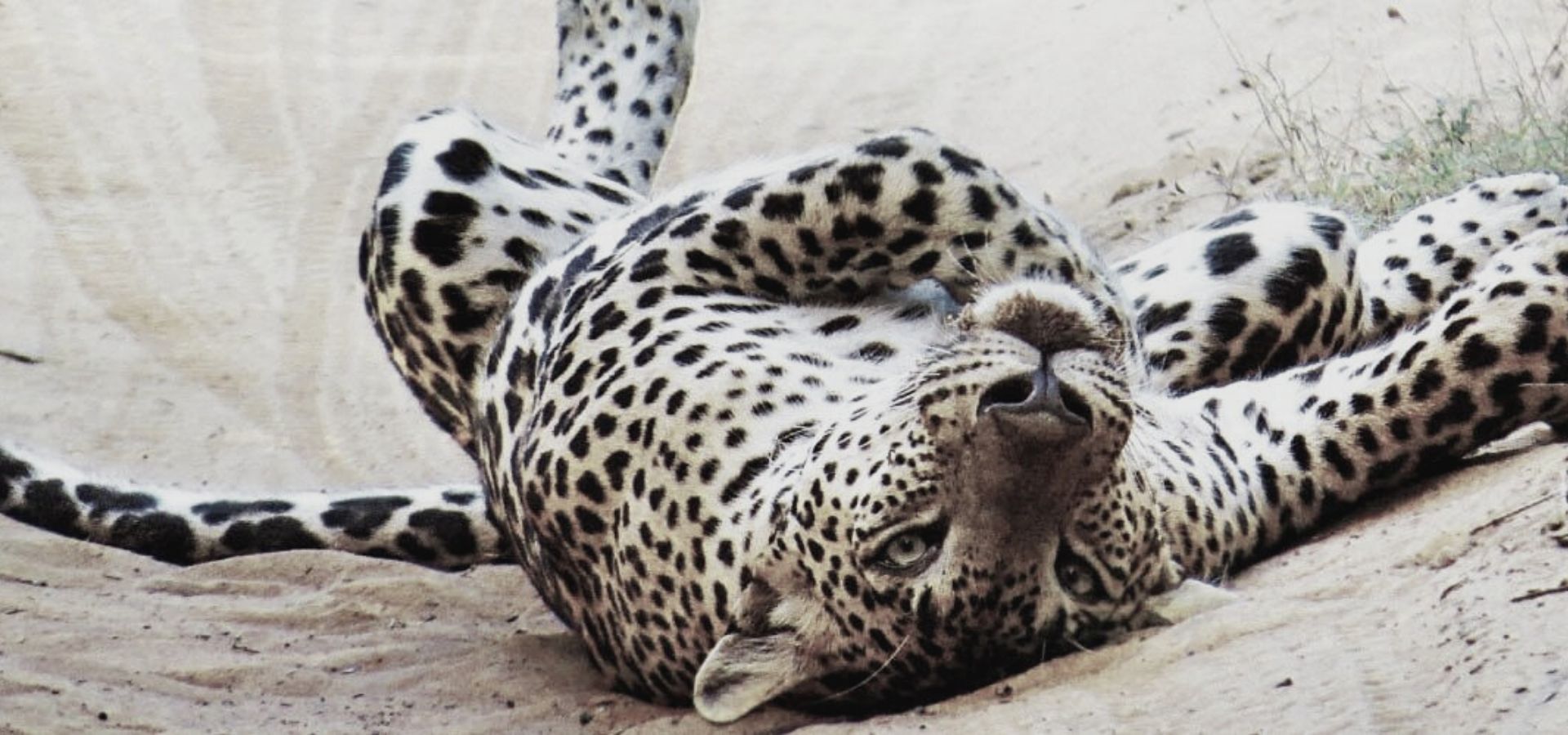 Read More about Sri Lankan - Leopard...
In one area of the Park, it is reported that there is one leopard per square kilometre, an incredibly high number compared to anywhere else in the world. Unconfirmed reports indicate that between 500 – 650 leopards reside in the wild in Sri Lanka
The much larger Wilpattu National Park – Sri Lanka's Largest – is also home to a population of Sri Lankan Leopards
. Although not as densely populated with leopards as
Yala
, this National Park's total area means that it is possible that there are a sizable number of these big cats in this national park. Sri Lanka's other national parks are also known for their rare sightings of leopards, who tend to stay away from human populations.
Big Game Safari camps at Yala and Wilpattu are your perfect base for observing these beautiful creatures up close. No experience compares to a morning or evening safari with a leopard sighting.
Care, education, and continuing support must be provided to ensure that the leopards of Sri Lanka, one of its most stunning and majestic predators, still roam free for many generations to come.
Sloth Bear
Sri Lanka
SLOTH BEAR – The distinctly shaped sloth bear with its black shaggy coat and heavy build is often spotted in several of Sri Lanka's National Parks where there is undisturbed forest growth, especially in Yala and Wilpattu. Found exclusively in the Indian Subcontinent, the sloth bear has evolved from the Eurasian Brown Bear over several millennia.
Sloth Bears are insect-eating mammals and have a specially adapted lower lip and palate for gathering their food.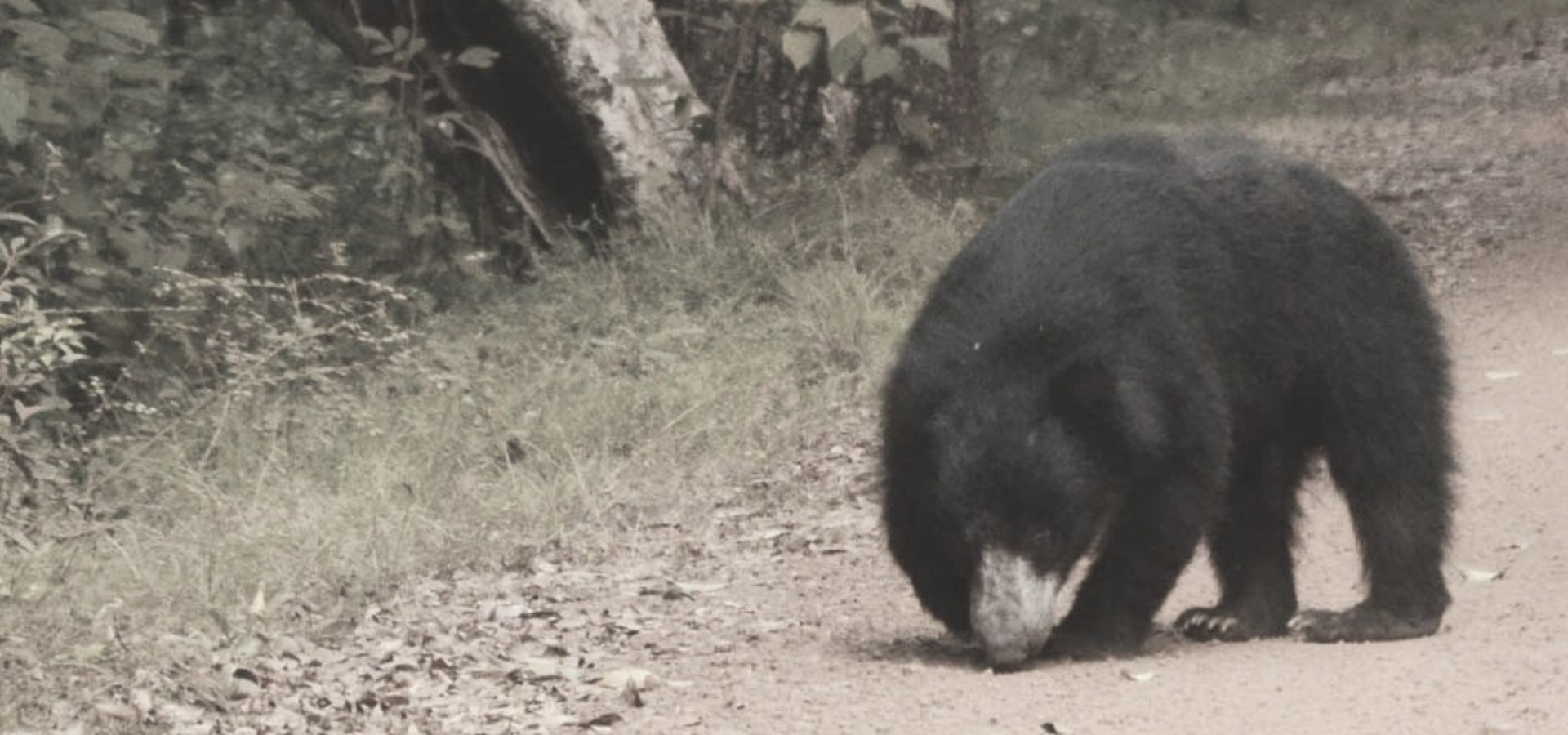 Read More about Sloth Bear...
They mainly consume termites, bee hives, and fruits, and can be heard from a distance of 100 metres (300 feet) away as they 'slurp' up their food. They are known to hunt smaller mammals as well.

Sloth Bears are similar in a way to Sun Bears in that they often have a distinctive pale yellow V-shaped marking on their chests. They are also the bears to display the longest tails, some of which can grow up to 7 inches in length. Although they walk in an unhurried rambling fashion, Sloth Bears can run faster than humans, and despite looking clumsy in every way, are adept tree climbers. Primarily nocturnal creatures, the Sri Lankan Sloth Bear can be seen out at both dawn and dusk in several of the country's national parks.

Sloth Bears are not a very common sight owing to their tendency to shy away from humans. May/June is the best season to see Sloth Bears in Yala and Wilpattu National Parks, as they climb large palu (Manilkara hexandra) trees to feast on its sweet nourishing fruit. Guests who stay at Big Game Camps in Yala and Wilpattu might get a chance to see sloth bears even outside of the Palu season.

Human encroachment into Sri Lanka's forested areas alongside drastic deforestation are the main threats to the Sri Lankan Sloth Bear, and as scientific data into the habits of a Sloth Bear is limited, it is vital that Sri Lanka's recognition of its many natural wonders stays in continuity. Preservation and conservation of the Sloth Bear's habitat must continue in order for Sri Lanka to be able to be proud of its unique and endemic species of Sloth Bear.


Elephants in
Sri Lanka
Sri Lankan Elephant – Sri Lankan elephants, a subspecies of Asian Elephants, hold a special place in the hearts of many and this special man-animal relationship goes back millennia in Sri Lanka's colourful history. Since Sri Lanka's history was documented, elephants have played an immense role in all things cultural and religious.
Read More about Elephants in Sri Lanka...
Elephants are visible in ancient palm-leaf drawings harking back to times of opulence, pageantry, rich decadence, and humbling farming roles. Even in present-day Sri Lanka, there is barely a major ceremony that happens without an elephant in attendance as most of the country's larger Buddhist Temples tenderly care for their own resident elephant.

The Gathering of Elephants in Minneriya National Park is the largest annually recurring concentration of wild elephants in the world. It is rated sixth on Lonely Planet's Top Ten Wildlife Spectacles in the World list. It is estimated that between 300 and 500 individual elephants are regularly witnessed at this unforgettable gathering. This natural phenomenon occurs from the month of August through to the end of October. While the research done on this phenomenon is quite limited, experts use anecdotal evidence of local villagers who speak of this massive congregation of elephants in a relatively small area during certain months of every year. It has now been established that elephants from different herds, areas, communities, and families come together to bathe, feed, interact, and, most importantly, socialize with a possibility of mating, thus ensuring that the gene pool of elephants is kept varied.

While Minneriya National Park is known for the annual elephant gathering, the best place in the country to see wild elephants in Udawalawe National Park. Wild elephants can be seen in many National Parks in the country, including Yala and Wilpattu. Big Game Camp sites in and around these national parks are regularly visited by wandering elephants, so you can have a close encounter with one of these jumbos (at a safe distance, of course).

Elephant numbers have dwindled owing to poaching throughout the 19th and 20th centuries, and the human-elephant conflict in remote areas. The Sri Lankan Department of Wildlife has taken steps to ensure the conservation of these magnificent giants, so that this priceless part of the eco system survives.

Blue Whale
BLUE WHALE – Sri Lanka's waters are rich in marine life, and among the most notable occurrences is the annual migratory presence of one of the world's most magnificent sea creatures, the Blue Whale. For several years, Sri Lanka has been able to boast being the world's top location to spot Blue Whales as well as Sperm Whales as they travel a long distance to warmer feeding grounds in the Bay of Bengal.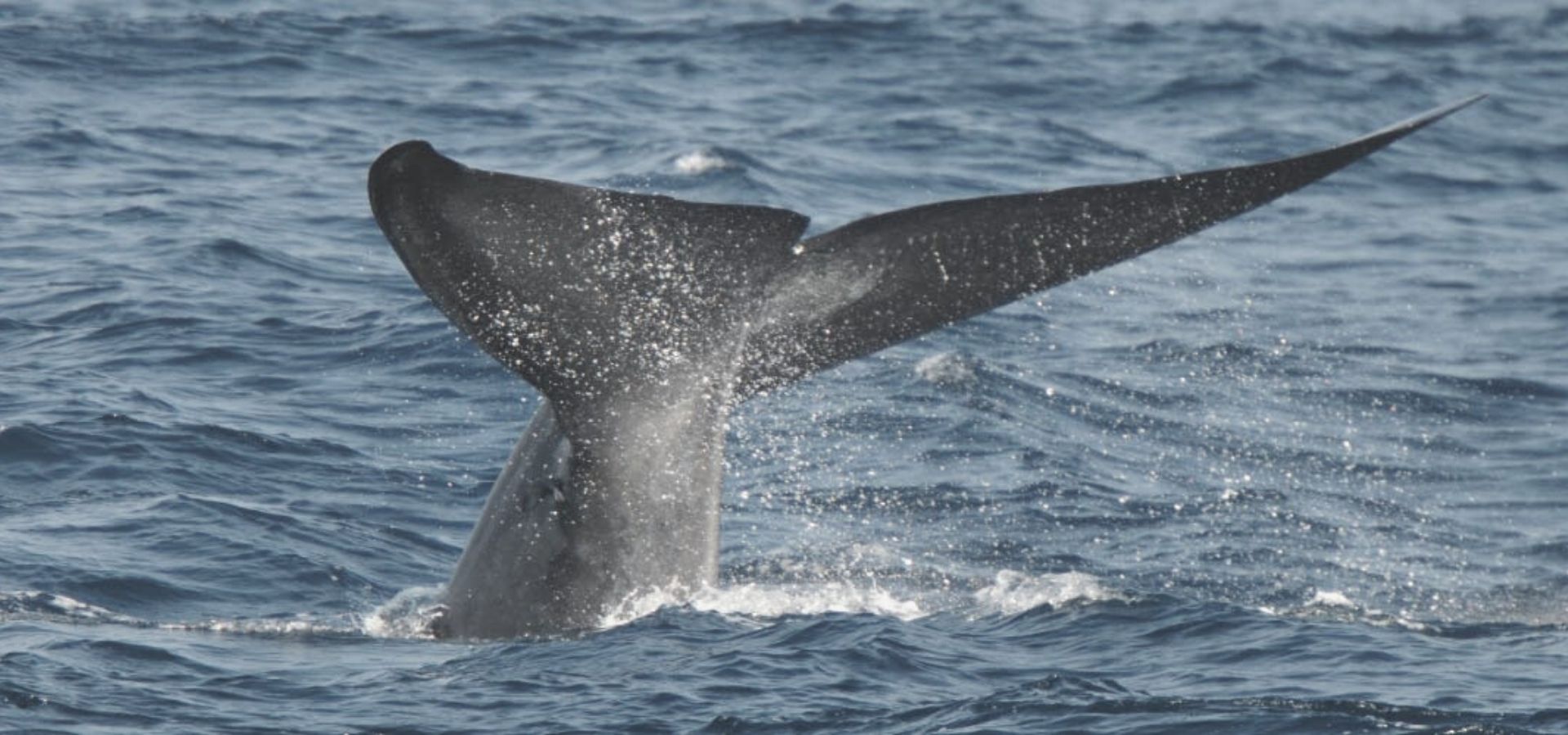 Read More about Blue Whale...
With Sri Lanka's most southerly point not far from the deeper waters of the continental shelf, it is possible to see these immense, yet truly graceful mammals come quite close to shore. Blue Whales are the largest animals ever to have graced this planet, and can reach in excess of 35 metres (100 feet) in length, making them true giants of the ocean. Their colour has been described as being the same colour as the water: rich and deep petrol blue.

Despite their incredible size, the Blue Whale will consume only krill (one of the early life stages of shrimp). A single Blue Whale could consume up to 6 tonnes of krill in a day. Fortunately for the whales, krill is found in abundance off Sri Lanka's southern coast. With the meeting of warmer coastal waters and the colder waters of the deep continental shelf, a rich variety of life-giving nutrients are brought up from the oceanic depths.

Krill feed on these nutrients, and the Blue Whales feed on the krill, thus keeping the ocean's life cycle moving. Sri Lanka's best place to see Blue Whales in their natural habitat is off the coast of the town of Mirissa in the southern coast. Big Game Camps can arrange a whale watching expedition at Mirissa on the way to or on the way back from the Yala National Park. All you have to do is let us know in advance, and we will make the proper arrangements.

It is estimated that only about 15,000 Blue Whales now exist in the world today. Huge numbers of these cetaceans have been killed in the 20th Century for food and for oil; estimates vary, but it has been stated that more than 360,000 have been killed during that time.

It is now imperative that these treasures of the ocean are recognised for what they truly are: Endangered but magnificent sea creatures that have evolved into massive proportions earning them a place as the kings of the ocean. Sri Lanka's Wildlife Department is making concerted efforts to ensure that these majestic Blue Whales will continue to grace Sri Lanka's shores for many more years to come.


Sperm Whale
SPERM WHALE – Sri Lanka's coastal waters are a marine biologist's delight. Not only is its waters frequented by Blue Whales for several months of the year, it also attracts super pods of Spinner Dolphins, a very common sight. The oceanic waters surrounding Sri Lanka are rich in nutrients and therefore attract the bigger and more impressive marine giants.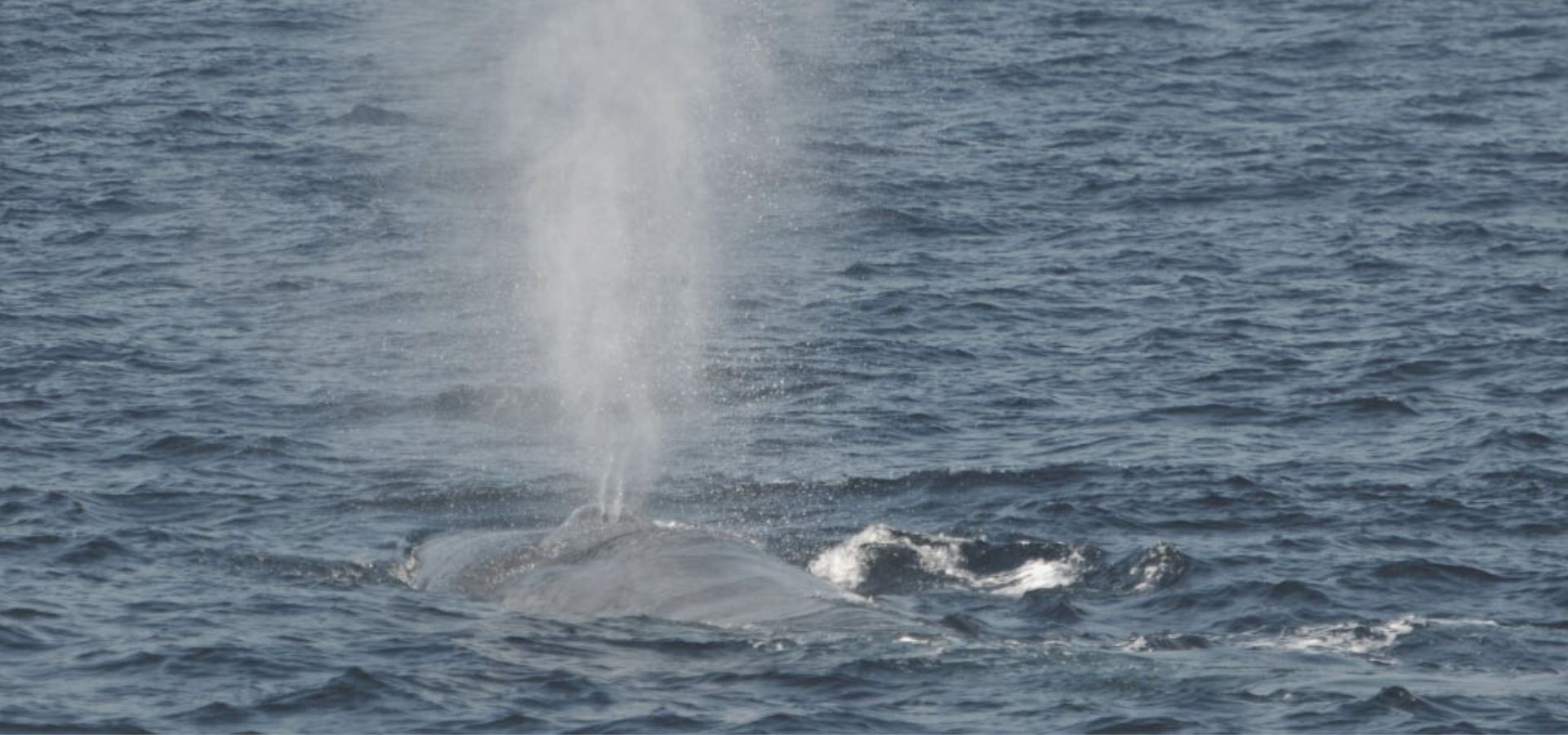 Read More about Sperm Whale...
The Sperm Whale lives in pods and is rarely spotted swimming solo. It has the largest brain of any animal, weighing up to 9 kilogrammes (20lb), and the whale itself can measure up to 20 metres (60 feet) in length. The Sperm Whale also has the largest head of any animal and is approximately one third of its length. The head will usually have visible scars and sucker marks inflicted on it by giant squid which the Whales are known to hunt and eat.

Sperm Whales are the deepest divers in the cetacean family, reaching incredible depths of down to 3,200 metres (10,500 feet), but are more commonly seen around 1,200 metres (4,000) feet. They generally congregate to the ocean's surface to breathe, but dive deep to hunt for giant squid and other prey.

It is now recognised that in Sri Lanka, the best spot for Sperm Whale sightings is on the west coast off the town of Kalpitya. Conditions are perfect for these magnificent creatures up to 8 sightings of individual Sperm Whales have been seen on a single trip. Big Game Camps can accommodate a whale watching trip to Kalpitiya on the way to or on the return journey from the Wilpattu National Park experience. All you have to do is let us know in advance.

This is an experience you will never forget. Sri Lanka's Wildlife Department is making concerted efforts to ensure that these magnificent ocean dwellers are protected, by creating widespread awareness as to the threat that these animals face. It is imperative that these animals are given the sanctuary that they deserve in Sri Lanka's waters.